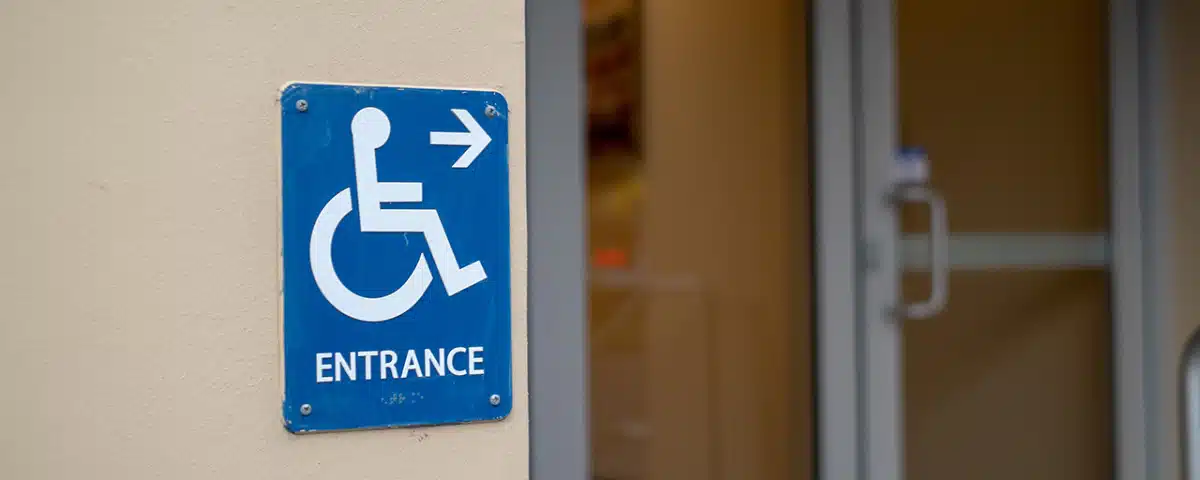 One of our recent blog posts covered How to Promote Disability Awareness as an individual, so we decided to focus on how businesses can also join in. Disability awareness and compliance are important steps to creating a society where everyone is accepted. In this blog, we cover ways you, as a business owner, can take action to become more inclusive.
WAYS BUSINESSES CAN BECOME MORE ACCESSIBLE
Physical Accessibility
Is your business currently wheelchair accessible? Are there alternative ways to enter your business? If your business is open to the public, accessibility is a must.
The first step to creating or maintaining accessibility is to strategize an accessibility plan. For example, if your business has a ramp, be sure that someone is available to clean off snow or ice during the winter months. Ramps should be clear of debris or other obstructions that pose a danger to those that use them.
If your business is at ground level and doesn't need a ramp, ensure that doorways and hallways are wide enough for wheelchairs to fit through. Handicapped parking spots should be clearly marked and provide enough room for vehicles with ramps and other accessibility equipment. Structural barriers may obstruct certain entrances from being accessible, so identify another accessible entrance or point of access within your accessibility plan.
Americans with Disability Act (ADA) compliant signs are another component to accessible physical location. Are fonts easy to read? Do words blend into the background? Is braille included with signs in an-easy-to-reach spot? If signage is an important part of your business, it's important to follow ADA compliance.
Online Accessibility
For many businesses, websites are just as important as physical storefronts – so make them accessible. Online accessibility extends beyond offering delivery or curbside services. Your website should meet the standards for ADA accessibility. Missing title or alt tags, hard-to read fonts or colors, and broken links all eliminate accessibility for people that use screen-readers. Don't exclude a group of potential customers because your website is hard to use.
Staff Training
Disability awareness should extend to your employees. Train staff on how to help people with disabilities, without judgment, when they need it. At NEILS, our goal is to help the community accept and respect persons with disabilities just as they want to be accepted and respected. We offer free Disability Awareness Programs to any organization in Clark, Lewis, Marion, Monroe, Pike, and Ralls Counties in Missouri to help raise awareness about acknowledging and accepting people with disabilities.
Businesses and the community working together to raise Disability Awareness helps those that may feel isolated for their differences. Together, we can create an accessible environment where people aren't limited to where they can go or what they can access. If you have any questions about how your business can become more accessible, or would like more information about our Disability Awareness Programs, please call 573-221-8282.