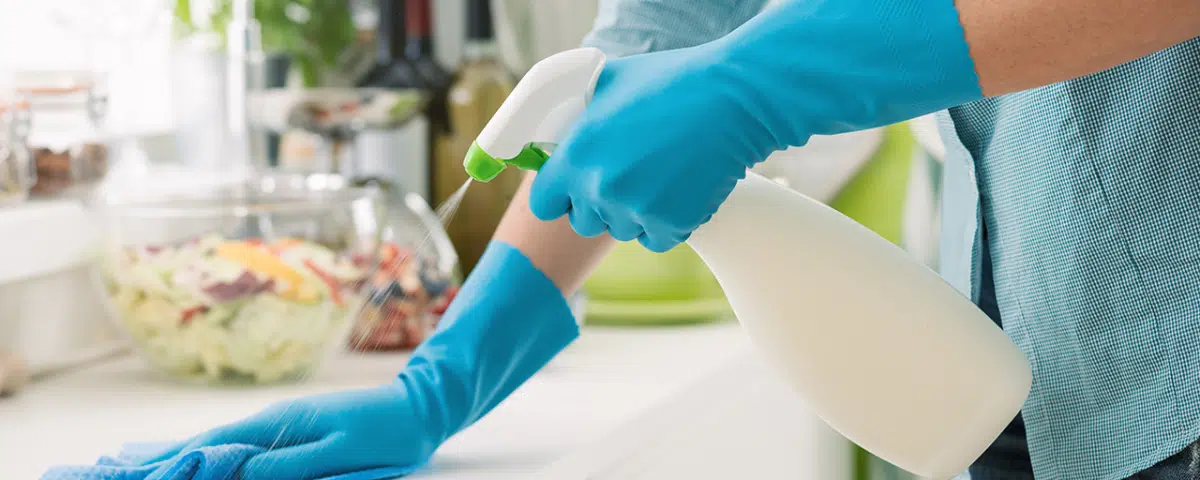 Cleaning can often seem daunting and the last thing you want to tackle. Chores can be a challenge, especially if you are living with a disability. However, at NEILS, we believe cleaning should be as pain-free and simple as possible. We help people live as independently as they can, so we've put together a list of disability-friendly tips for cleaning your home.
Start with sections
Cleaning your entire house at one time can be difficult. It helps to designate certain sections of your home for cleaning, and work to get those completely done before moving onto the next. It's okay if it takes more than one day to complete a section, too. Don't push your body to do more than it can handle.
Use multi-purpose and quality cleaning supplies
Some cleaning supplies are created to be multi-purpose cleaners for cleaning multiple surfaces or areas of a house. For example, a kitchen counter cleaner could also be used to clean your faucets or bathroom surfaces. Multi-purpose or all-purpose supplies save space in your cabinet and make it easier to clean multiple surfaces at one time with the same product.
Along with multi-purpose supplies, quality goes a long way in the products you use. You don't want to be tasked with cleaning the same surface multiple times because an ineffective supply can't seem to get the job done. Spending a little extra money or research on items that work can make cleaning easier and quicker.
Invest in smaller tools
Sometimes, it's easier to store smaller cleaning tools around the house for easier access. Especially if you work in sections like we mentioned above, you could designate certain smaller ones to different sections of the house. We also recommend investing in tools with extender handles or adjustable settings. Unnecessary strain on your body from hauling around large items could make cleaning more of a hassle than it needs to be.
Try two-in-one or automated cleaning tools
A quick internet search for cleaning tools will pull up thousands of accessories and equipment. For easier cleaning, try to opt for a two-in-one cleaning tool (like a vacuum that also mops) or an autonomous vacuum (like a Roomba or iRobot). Budget-friendly options for these tools are also available if you don't want to spend a lot of money on cleaning supplies. Try to pay attention to the weight of the equipment as some of them can get pretty heavy.
Consider additional help
It doesn't hurt to ask for help. If you find that some of your household chores become unsafe or too difficult to do on your own, consider asking family or friends for assistance. You can also look into cleaning or disability services to assist with chores. At NEILS, we offer light housekeeping duties to assist with the cleanliness of your home. These include:
Kitchen
Clear sink of dirty dishes by loading them in dishwasher or hand washing
Dry and return dishes to rightful place
Wipe and dry sinks and keep faucets clean
Wipe down and sanitize appliances and counters
Take out trash
Bathroom
Lightly wash, rinse, and dry tubs and showers
Wipe and dry sinks and keep faucets clean
Scrub, disinfect, and wipe toilets
Replace used towels
Bedroom/Living Room
Ensure the room stays at a comfortable temperature
Remove and replace soiled linens
Adjust curtains and shades
Vacuuming immediate living areas
Picking up items and placing them where they are supposed to be
Cleaning is a chore, but it doesn't have to be painful or overly difficult. Focus on the areas you can get done without straining yourself. Take your time, and do what you can. Remember, if you need help, there are always possibilities for assistance. Contact us today to talk about how NEILS can help you with your cleaning assistance.