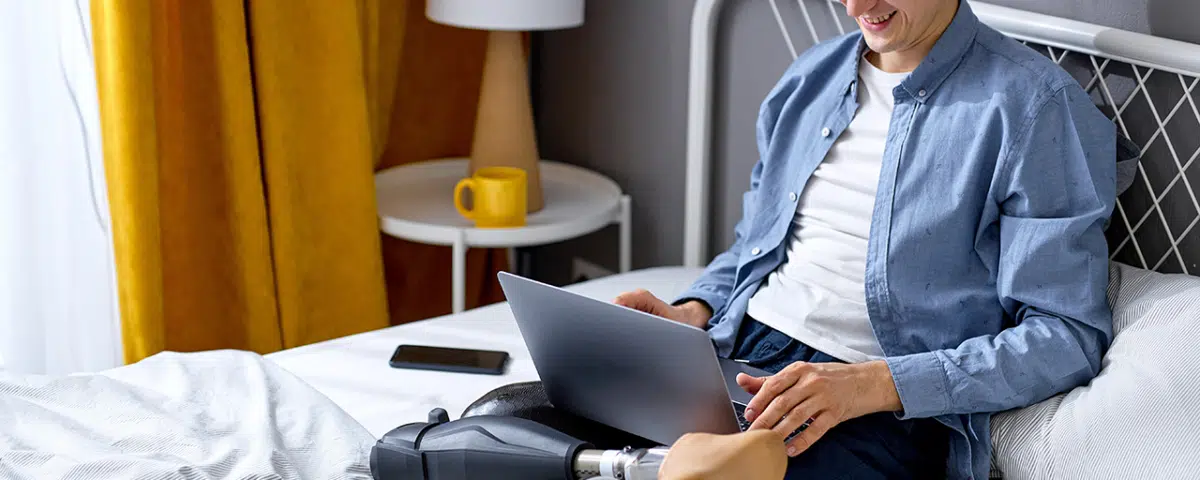 People with disabilities can face unique challenges when it comes to living independently.
Our team at NorthEast Independent Living Services (NEILS) offers Independent Living Skills Training (ILST) to help assist people in managing their daily activities. Whether someone was born with a disability or adjusting to a new way of life, this training equips individuals with the skills they need to live independently, take control of their lives, and participate fully in their communities.
In this blog post, we'll discuss some of the skills taught during Independent Living Skills Training and how they benefit people with disabilities.
Household Management
Independent Living Skills Training provides individuals with the basic knowledge and skills they need to manage a household. This can include cleaning and organizing, laundry, cooking, meal planning, and shopping. Our training provides hands-on guidance and support to help individuals learn and master these skills, so they are equipped to handle the day-to-day responsibilities of living independently.
Financial Management Skills
Independent Living Skills Training covers financial management skills such as budgeting, banking, and paying bills. We help individuals learn the necessary skills to manage their money effectively, avoid debt, and save for future needs.
Personal Care and Hygiene Skills
ILST also covers areas such as personal hygiene, grooming, and dressing independently. We provide support and resources for people to develop these skills and have confidence in maintaining their appearance and hygiene independently.
Transportation Skills
One of our goals is to provide individuals with the skills and knowledge required for safe and independent travel. This includes learning how to plan routes, use public transportation, and even how to drive for those who are licensed drivers.
Advocacy and Self-Advocacy Skills
ILST teaches individuals how to become more assertive and proactive in advocating for their rights and desires. This skill is crucial in ensuring that the opinions of people with disabilities are heard and that they receive equal opportunities in society.
Conclusion
NEILS is committed to improving the quality of life of people with disabilities.
We offer a wide range of services, including ILST, to empower individuals to achieve independent living. Our ILST programs are tailored to meet the unique needs of each person, and we provide personalized and comprehensive training to our participants. Our skilled trainers work with individuals to identify their strengths and weaknesses, develop their skills, and enhance their abilities to live independently.
Contact us today to learn more about our Independent Living Skills Training programs.