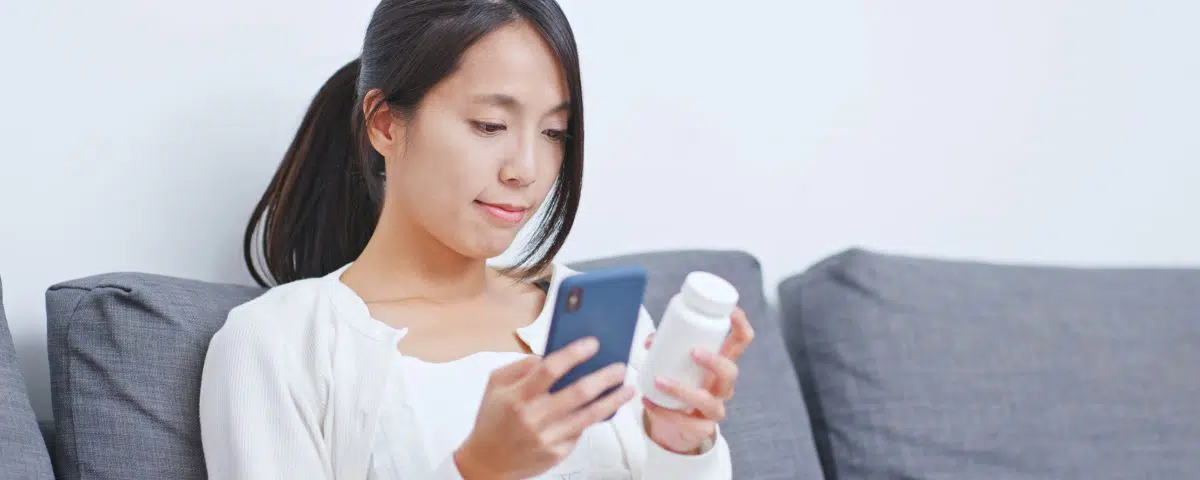 Being the home care caregiver for your loved one can be challenging both physically and mentally. Healthcare needs are ever changing and as a caregiver, you have a lot to navigate … medication management, keeping up with medical appointments, activities of daily living, and even identifying health problems. We're here to tell you there's some high-tech help out there to lend a helping hand. Digital tools can make everything easier, more organized, and less stressful.
A recent research study was published about the benefits of mobile apps for caregivers of older adults. It examined over 200,000 health-related mobile apps and researchers found that "many apps offer functions that have been shown to reduce burden and improve health outcomes in caregivers." We selected a few of the awesome apps you might want to consider to make caregiving easier!
The CareZone app allows caregivers to safely and securely manage healthcare information for their loved one. Their company mission is "to make it easier to care for yourself and your loved ones. CareZone brings simplicity, privacy, and peace of mind to managing care."
This easy-to-use app allows you to set up automatic reminders to take or refill medications; keep track of important appointments; scan prescription bottles so you can keep a detailed list of medications to share with doctors; and securely upload and store photos, health files, and documents.
CareZone is available on both Google Play and iTunes. As an added bonus, any information you store within the app can be made available via the CareZone website.
Although eCare21 was originally created to help streamline care coordination and billing among healthcare providers, the app is now valuable to consumers, as well. If both the family caregiver and the person receiving care download the app on their smartphones, eCare21 will allow the caregiver to track their loved one's daily activities, such as how many steps they've taken, or the amount of sleep they got the night before.
In addition, the eCare21 app connects with in-home wearable monitoring devices that can check blood pressure, glucose levels and heart rate, and allow the caregiver to check these vitals in real time. The app also allows for more than one family caregiver to connect to the app, so if you have siblings who want to stay involved in your parent's care, they can download the app to do so.
eCare21 is available on both Google Play and iTunes.
Created by two senior care experts with more than 25 years of experience, the Dementia Caregiver Solutions app helps caregivers access solutions to 25 of the most common issues that arise when caring for a parent with Alzheimer's disease or other types of dementia. According to their website, "the creative tips, strategies and solutions found in the app have been known to be highly effective in managing high-stress situations and behaviors by both family and professional caregivers."
As the creators of this app know firsthand, caring for someone with dementia is challenging and stressful, and access to support is not always easy to find. Dementia Caregiver Solutions aims to provide family caregivers with more confidence and to reduce stress by helping them feel less alone in their caregiving journey.
Dementia Caregiver Solutions is available on iTunes only.
For anyone who has struggled with getting a loved one to take their medications properly or has a parent who forgets to take their medications, an app like MyMeds is ideal to make things go smoothly. Patients can import their list of medications and set up reminders via email or text. Once a medication has been taken, your loved one will enter it in a log. If they have added you to their tracking list, you will be able to access their medication log and follow up with them directly if you see that they haven't taken their medications that day.
MyMeds partners with healthcare companies and pharmacies from around the country. These companies and pharmacies can automatically transfer new prescriptions directly to your account and connect you with a pharmacy benefit manager to help educate your loved one about their medications. MyMeds is HIPPA compliant, which means that all of the information you store within the app will remain safe, secure and private.
MyMeds is available for download on both Google Play and iTunes.
NEILS is proud to be your source for home care solutions and more. If you're bringing mom home from the hospital or nursing home or need home care options for dad, you've come to the right place. We offer advocacy, assistive technology, a disability awareness program, home care services, independent living skills training, information and referrals, a medical equipment recycle program, nursing home transition, peer support, and youth services. Give us a call at 573-221-8282 to get the ball rolling today!