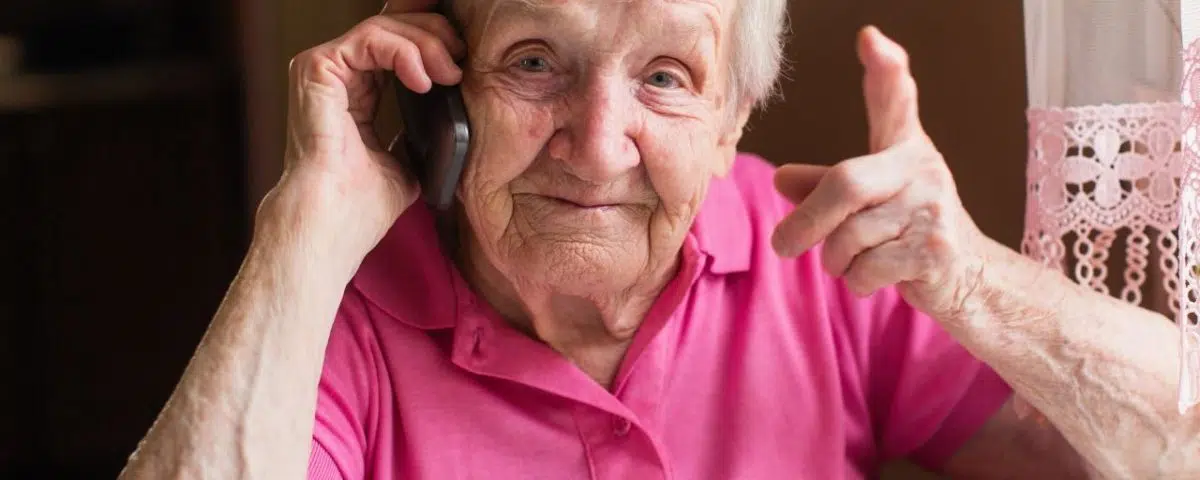 Seniors and technology aren't always a match made in heaven, but if your senior is tech-savvy enough to use apps, there are many available that can make their lives easier. As the pandemic raged last year, most families living apart only saw each other via video chat. Without the ability to use tech like this, many seniors had phone calls but could not see the faces of their most loved ones. 
Most seniors who use apps probably use them to play games, which is great. But, they may not even consider that there are apps out there that can do way more than entertain them. Below is a list of some awesome available apps, and if you see something your senior might find useful, talk to them about it. As you are likely their only source of information on technology, they will likely rely on you for a lesson on how to use it, but it is time well spent!
Elder Launcher

– this app allows for a simplified home screen that narrows down the choices on what to do on the phone or tablet to a few options and the buttons are large and easy to understand. If your senior can't see well or struggles to navigate their tech, this app is an awesome option. The reviews are good and tech support seems very responsive. 

RoboKiller

– predators prey on the elderly and so many get scammed out of money every year. RoboKiller blocks robocalls and provides a safety net against many of these scam calls. With over 5 million reviews, this seems to be the best option to block robocalls. 

Pill Reminder and Medication Tracker

– yes, you can set alarms on phones or tablets to go off when it's time to take a pill, but this app goes above and beyond. It makes the senior confirm they have taken the medication, can share that info with you, and can also track health including blood sugar. It can print out a summary of information for Doctor's visits and makes tracking medication intake easy. It's got great reviews and would be great for any senior that needs reminders to take their medication.

Google Assistant, Alexa, or Siri – to a senior, it may seem strange to talk to a device and have it talk back, but the possibilities for what they can do are only limited by your imagination. Digital assistants can help you remember where you parked, can add appointments to your calendar, can make calls and texts for you, and can even call 911. They can keep a grocery list and order items from Amazon. If they have a connected home the options expand exponentially from there. 

Audible

or

Libby

– Audible is a paid subscription service to audiobooks, and with a library card, Libby is free. If your senior is a reader but struggles to see, audiobooks are a gift. 

Life 360

– the free version of this app offers a lot of basic location services and a way for seniors to get help if they need it. The paid version goes way beyond that to offer roadside assistance, a nursing helpline, and stolen phone coverage. It may not be for every senior, but if you worry about their location or they get lost easily, an app like this could make all the difference.
The list could really go on, especially if your senior has specific needs they need help with. NEILS encourages you to look more into specific apps that can help care for your elderly loved one, or apps that can make their life better. As always, NEILS is always here for you and wants to help you help your loved one have the best life possible.