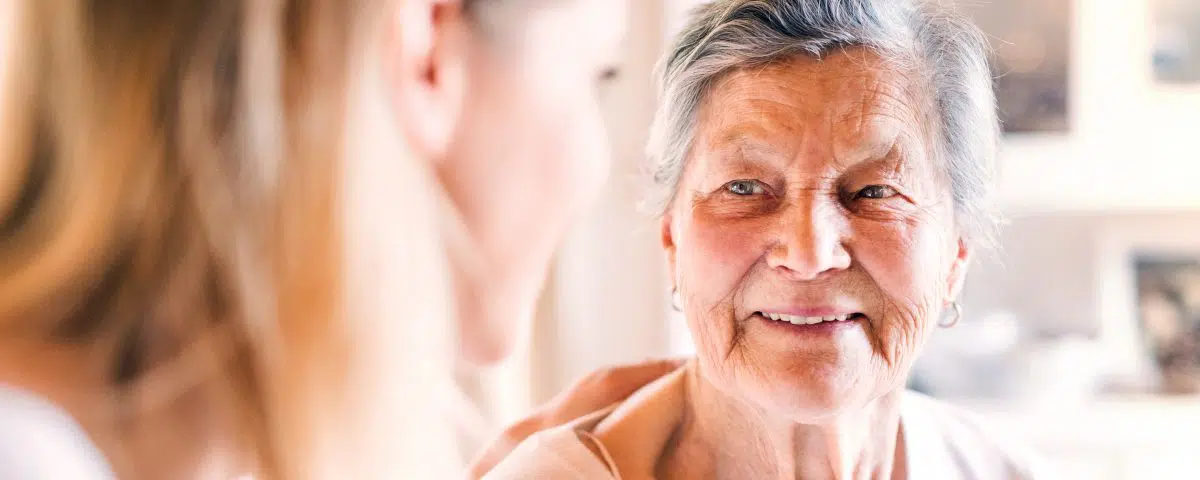 Let's say you're 40-something professional man with an aging parent. You're probably feeling unsure of how to help them. You love your mom dearly, but you're no expert on what she needs to be comfortable, healthy, and happy. She need assistance from NEILS in northeast Missouri.
Bring your mom in to meet with NEILS. We'll help her make a practical, realistic plan to meet her developing needs.
We'll talk to her about how much support she needs in each of the following areas.
Family support
Home safety
Medical needs
Cognitive health
Mobility
Personal hygiene
Meal preparation
Social interaction
Help your mom start a caregiving notebook to keep track of her needs and figure out what services are necessary. We imagine at this phase in your mother's aging you're looking for alternatives to keep her from going into a nursing home. She's happy at home and comfortable there. Plus, it's so easy for you to visit her and show her you're there for her in her own home.
NEILS is prepared look more closely at her situation. If your mom needs a walker to get around, can't shower on her own, and is struggling to cook her own meals, NEILS can help her meet these needs. Have your mom come see us at 909 Broadway, Suite 350, in Hannibal to get started.
We have a medical equipment recycle program that brings in donated new and gently used equipment like walkers, canes, or wheelchairs on a regular basis. We can match your mom up with the right walker for the job. Maybe she needs something collapsible because she does still get out of the house and into the car when needed. We can make that work.
NEILS also offers Consumer-Directed Services where your mom can choose the individual or appoint you to become the individual who will be helping her with personal care or meal prep. But in your busy life, maybe you cannot be the one to handle these tasks or you don't know anyone available to step in. In that case, we also offer In-Home Services where we'll provide the aide for those tasks. We even have a program to assist veterans or spouses of veterans.
One of the hardest realizations you may have in life is recognizing the fact that your mother is unable to care for herself. Also, one of the toughest choices you may have to help her make is trying to decide who is going to provide the care she needs. NEILS is familiar with the obstacles that can make the decision of who cares for your loved one complicated and even a bit difficult for all concerned. We're ready to make her comfortable with the hired assistance, while ensuring that our organization conducts business in a safe, healthy, and lawful manner!
Bring mom in today and allow NEILS to make a big change in her life. It's time for her to start really living again and it's time for you to experience peace in knowing that she's our priority, too!