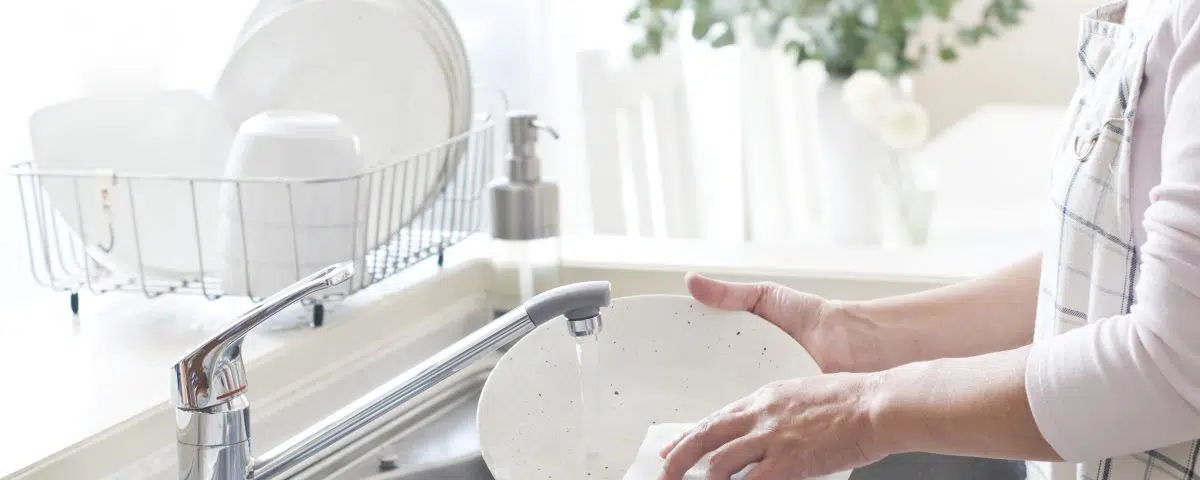 Needing Help at Home?
Keeping a clean home can be a difficult task for individuals with disabilities due to the inability to reach high places or difficulty moving for long periods of time. Cleaning help for seniors and individuals with disabilities can vary in levels of service, but we want to specifically examine light housekeeping and what that entails.
When looking for help with cleaning, you'll often see the term "light housekeeping" thrown around. But what does that entail? It's simple. Light housekeeping is just that … "light." It's cleaning up after oneself and providing peace of mind rather than heavy cleaning.
Light housekeeping through the NEILS Consumer-Directed Services and In-Home Services includes:
Kitchen
Clear sink of dirty dishes by loading them in dishwasher or hand washing
Dry and return dishes to rightful place
Wipe and dry sinks and keep faucets clean
Wipe down and sanitize appliances and counters
Take out trash
Bathroom
Lightly wash, rinse, and dry tubs and showers
Wipe and dry sinks and keep faucets clean
Scrub, disinfect, and wipe toilets
Replace used towels
Bedroom/Living Room
Ensure the room stays at a comfortable temperature
Remove and replace soiled linens
Adjust curtains and shades
Vacuuming immediate living areas
Picking up items and placing them where they are supposed to be
There are times when a family caregiver cannot meet the growing demands of their own household, while trying to meet the needs of those they care for. These situations create a need for heavy housework that caregivers are not able to meet. During these special circumstances, it is appropriate to contract the services of a housekeeping service that is properly trained, licensed and insured to provide those heavy housekeeping duties. NEILS can provide resources here, too. Give us a call at 573-221-8282 or come see us at 909 Broadway, Suite 350, in Hannibal, MO.