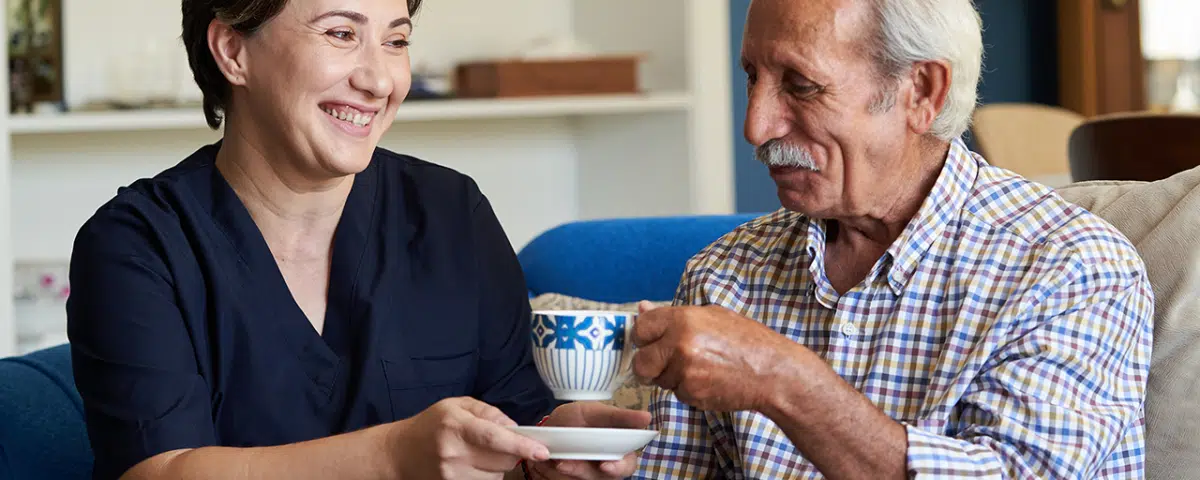 As we grow older, day-to-day activities can become increasingly more difficult to manage on our own. Many seniors prefer to continue living at home, but lack of mobility or strength can make daily activities challenging or unsafe. At NEILS, we believe in helping seniors retain as much independence as safely possible. Our professionally trained and licensed caregivers are experienced in helping people live a comfortable life at home.
NEILS Home Care Services make it possible for seniors to continue living at home while providing necessary assistance when needed. Some of the services provided with Home Care include:
Shopping and Errands
Leaving the house alone can be inconvenient, unsafe, or difficult for some seniors. NEILS Home Care Services offers shopping and errand services for people who need assistance buying groceries, home items, toiletries, essentials, and more. We will create a shopping schedule that works for you or your loved one to ensure we effectively meet the needs of each individual. Our shopping services can also provide much needed relief to caregivers.
Meal Preparation
Meal prep is available to seniors struggling to cook or prepare their own meals. Our custom meal prep plans focus on nutrition and are designed to meet the dietary restrictions of each individual. We'll work together to create meals that seniors enjoy while providing essential vitamins and nutrients for a healthy lifestyle.
Cleaning Assistance
As a reminder from our previous blog post, "Let NEILS Assist You in Light Housekeeping", light housekeeping duties through the NEILS Consumer-Directed Services and In-Home Services includes:
Kitchen
Clear sink of dirty dishes by loading them in dishwasher or hand washing
Dry and return dishes to rightful place
Wipe and dry sinks and keep faucets clean
Wipe down and sanitize appliances and counters
Take out trash
Bathroom
Lightly wash, rinse, and dry tubs and showers
Wipe and dry sinks and keep faucets clean
Scrub, disinfect, and wipe toilets
Replace used towels
Bedroom/Living Room
Ensure the room stays at a comfortable temperature
Remove and replace soiled linens
Adjust curtains and shades
Vacuuming immediate living areas
Picking up items and placing them where they are supposed to be
At NEILS, we want you to know that it's okay to ask for help. Our Home Care Services are designed to help seniors and individuals with disabilities live happy, safe, and comfortable lifestyles with a little extra help from our team. We care about you and your loved one's well-being, so we create individualized plans that meet needs as they develop. Home Care Services are not a one-size-fits all, and we will work with you to determine the best way we can help.
Visit our Home Care Services page for a complete list of services included with home care. Let's chat about how NEILS Home Care Services can benefit you. Call us today at 573-221-8282.