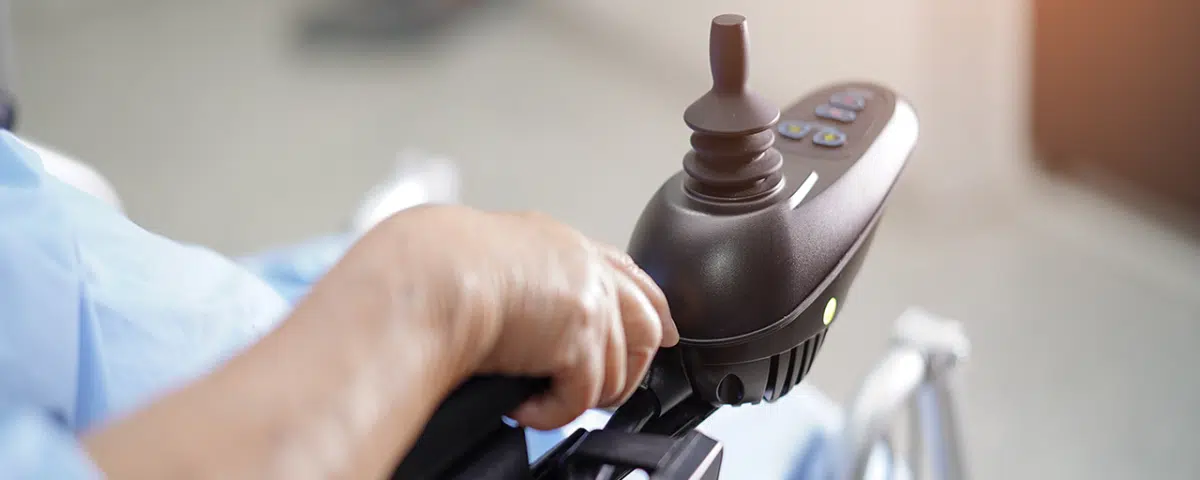 Do you have new or used medical equipment that is no longer needed? Consider donating it to NorthEast Independent Living Services. Through our Medical Equipment Recycling Program, we are able to offer your donations to people in need at no cost to them. Your kindness helps others save on medical costs, receive life-enhancing devices, and live as independently as safely possible. Check out our list of acceptable donations below.
ITEMS WE CAN ACCEPT
We are continuously accepting disability assistance devices and medical equipment as donations. The following is a list of items we can accept:
Motorized wheelchairs
Manual wheelchairs
Mobility scooters
Hospital beds – electric only
Lift chairs
Walkers
Canes
Wheelchair vans
Shower/bath chairs – with or without back
Transfer boards
Portable commodes
Other new or used medical equipment
If you don't see your item on the list and are wondering if your medical equipment can be donated, please call (573) 221-8282.
WHY YOUR DONATION MATTERS
At NEILS, we help individuals and families in need of equipment receive items at no cost. We don't have income limitations, and all of our equipment is available on a first come, first serve basis. Your donation provides necessary equipment to those that need it most. Mobility assistance can be life-changing, and you help make it possible to provide people with a no-cost option for making their lives easier. Your donations make a difference in the accessibility and quality of life for people within our community.
All of the equipment we accept is cleaned, inspected, and sanitized by our staff. However, please make sure the equipment you donate is as clean as possible before we receive it. We make sure all of the equipment is safe and secure before we offer it to the community, and your decision to donate these items is greatly appreciated. Our medical equipment recycling program is a way we can work together to help others.
HOW YOU CAN DONATE
Once you've determined that your donation falls within the category of items we can accept, contact us or give us a call at (573) 221-8282. We will schedule either a pick-up or drop-off time for us to receive the equipment. Please make sure that the equipment is in good working condition and free of issues or damage. Motorized wheelchairs must have a working battery and perform without issue. Please call ahead before dropping off a donation. We will be happy to schedule a time that conveniently works for everyone.